Awaken is a global movement of prayer and fasting focused on equipping and unifying groups of churches to strategically pray for each person in their city, state, and region by name.

The scriptures teach that there is a clear connection between faithful prayer and Spirit filled revival. Together we kneel before God in prayer on every joy filled promise of His Word for the sake of those who don't yet love and follow Jesus.
History reminds us that Spirit filled revival nearly always begins when God's people humble themselves through prayer and fasting. Together we ask God to move powerfully in the hearts of every person in our cities and beyond.
Our cultural moment illuminates the reality that our world is in need of a Spirit filled awakening. We believe awakening starts with the church, and then spreads into the city and beyond. Together we ask God to awaken His people, so we can glorify God and bless those He has placed around us.
POWER OF GOD TO CHANGE LIVES
We believe no person is beyond the reach of God's transforming love. Jesus is willing and able to change a person's life. Together we ask God to touch hearts, heal the hurting, deliver the oppressed, and to restore each and every person to their God-given destiny.

It starts by relationally engaging spiritual leaders and influencers through prayer gatherings and vision meetings in order to catch a shared vision for how prayer transforms a city, state, and region.
Next, we equip people and churches with simple, Biblical, practical resources designed to help the body of Christ collectively pray and fast for every person by name in city, state, or region together.
Finally, we encounter God personally and communally as we passionately seek God on our own each day, and come together collectively for special times of prayer and worship on behalf of our city, state, or region.

NEED PRACTICAL RESOURCES?
We believe simple, practical, Biblical resources play a crucial role in mobilizing people for strategic seasons of prayer and fasting. Below you will find some of the resources we have used to practically mobilize hundreds of churches, and tens of thousands of people to pray for the people of their cities and beyond.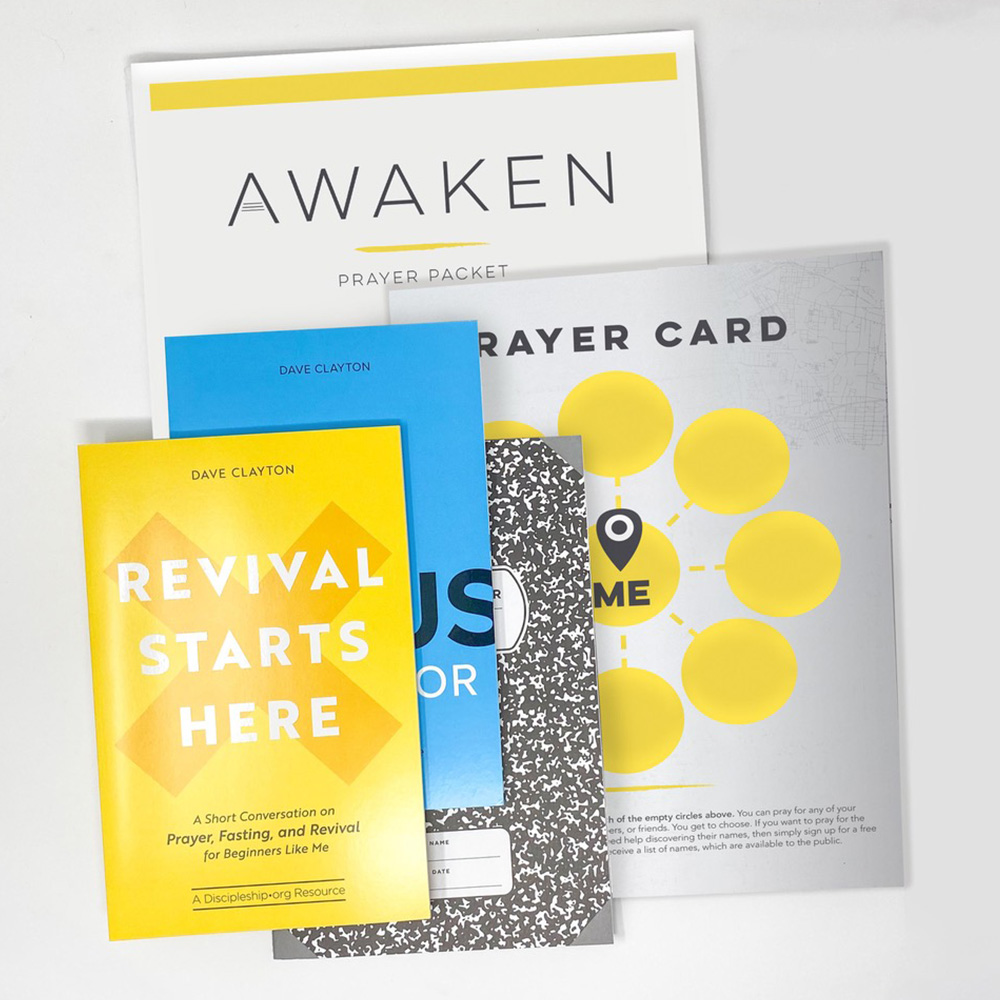 The Complete Prayer & Fasting Packet
This packet contains all you need in order to equip your church or small group for a season of strategic prayer and fasting. It includes: a customizable Vision Letter, Instruction Guide, Prayer Card, and 3 Books (Revival Starts Here, Jesus Next Door, Love Your Neighbor Journal) all neatly packaged in an Awaken Prayer Packet.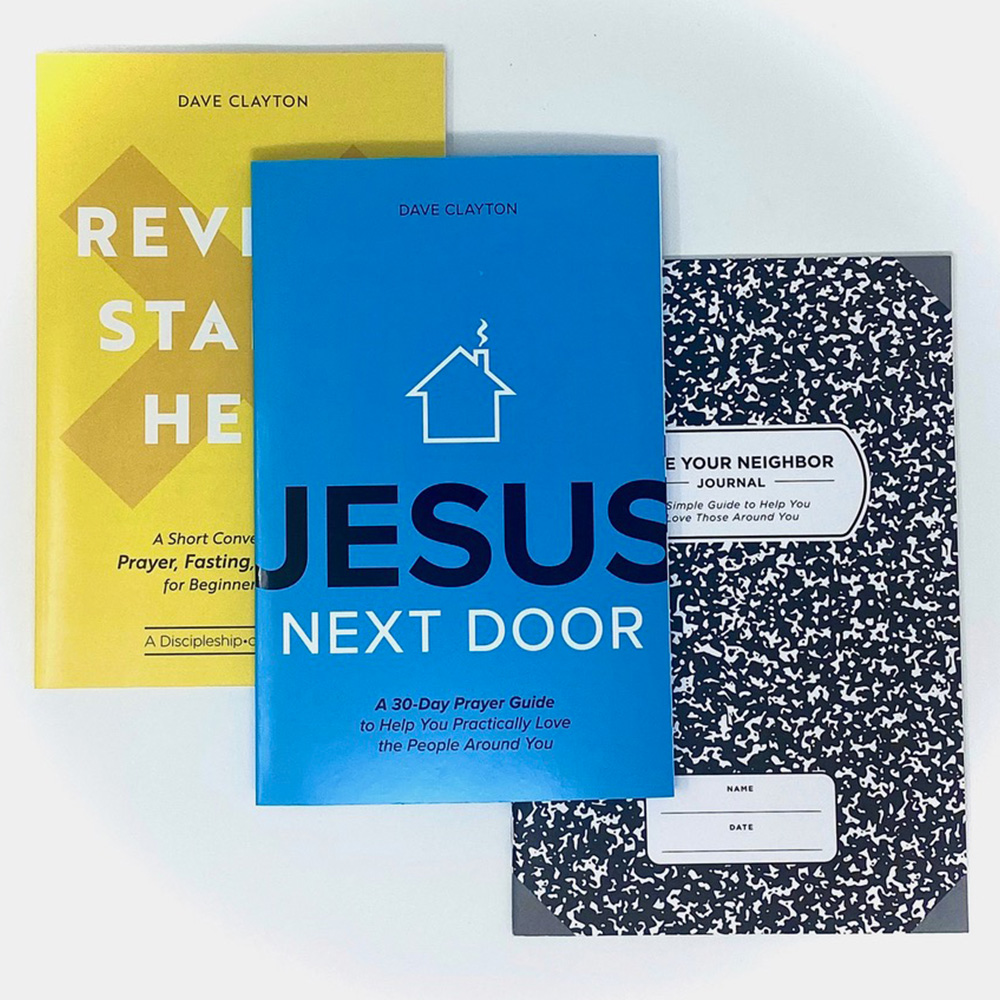 This 3 book bundle will equip you and your church as you pray, fast, and share the love of Jesus with the people around you.This bundle includes (Revival Starts Here, Jesus Next Door, Love Your Neighbor Journal).

IF YOU'RE INTERESTED IN LEADING YOUR CHURCH, CITY, STATE, OR REGION IN A SEASON OF PRAYER AND FASTING WE WOULD BE HONORED TO SERVE YOU.
Contact us below for more information or write to questions@awakennashville.com